Aberdeenshire-based engineering and manufacturing specialists, Brimmond, have been granted ORE Catapult's Fit4Offshore Renewables (F4OR) accreditation.
Developed with input from the offshore renewable energy industry, the Fit4Offshore programme recognises UK supply chain businesses which have the relevant knowledge, capability and competence to do business in the offshore renewables sector.
Over the past year, Brimmond's senior leadership team have been working through the programme, demonstrating their competence and commitment to forming an energised supply chain for the growing offshore renewables sector. During this time the team have liaised extensively with ORE Catapult – a leading innovation centre for offshore renewable energy - to show that their systems, processes and knowledge are deeply embedded within the company.
Simultaneously, the Brimmond team has been working on their largest manufacturing project to date with a client in the offshore wind sector. The 7-figure project has seen Brimmond design, manufacture, install and commission a 1.8 Mega Watt seawater jetting package. The package consists of two 660kW Pump Units, two Umbilical Reelers with integrated 45kW Electric Hydraulic Power Units, two 250kW Submersible Pumps, Filter and Valve Skids and a Launch and Recovery System. The system is to be installed for the full duration of the campaign and will assist with the installation of foundations of wind turbines off the coast of Northern France.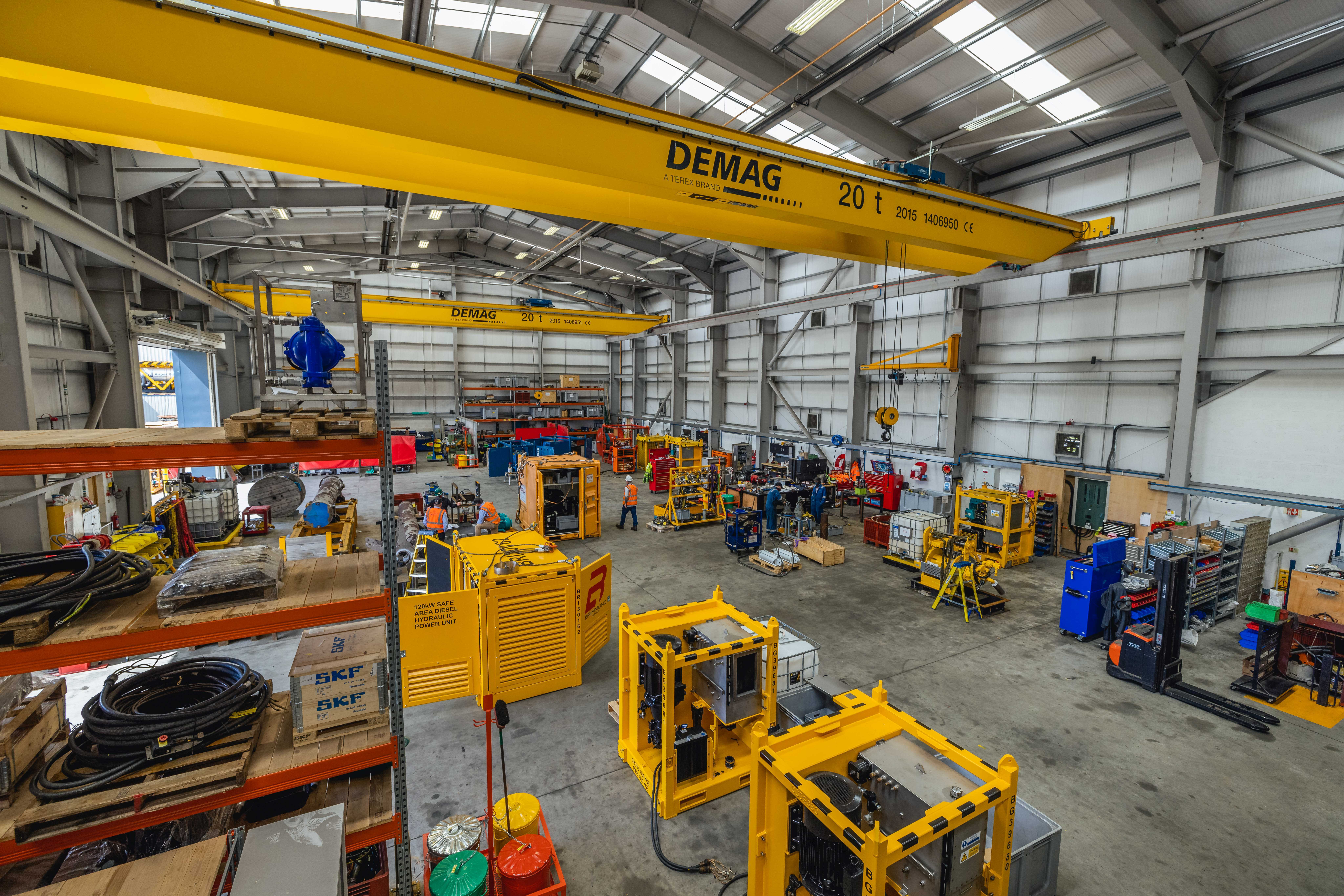 Senior Project Design Engineer, Greg Riddell, has been managing the contract. He said: "This has been a very exciting and high-profile scope of work for our team. As a major manufacturing project in the renewables sector, it's testament to our commitment to the energy transition agenda, but also to our capability and competence to deliver pioneering engineering solutions to challenges within the renewables industry."
Tom Murdoch, Managing Director added: "We are very proud to see our team's hard work and extensive experience recognised by ORE Catapult. We have played a growing role in the supply chain of the offshore renewables sector for a number of years now, and our most recent project in offshore wind, is due for handover later this year. We're particularly proud that our most challenging and ambitious project to date, which has involved designing and manufacturing a bespoke package for our client, is in the renewables space. We very much welcome this Fit4Offshore industry accreditation which recognises our expertise and proposition as an integral part of the renewables supply chain."
Isla Robb is from Opergy Scotland, the company which runs the sector-specific side of the programme and manages the overall programme on behalf of OREC. Commenting on her experience of working with the team, she said: "Brimmond has ably proved that they have the attributes and skillset to continue progressing within the renewables sector. The company's offering has been demonstrated to fit within offshore wind, as highlighted in their recent success with this manufacturing project in the sector. I'm delighted that this success, coupled with their increased knowledge of the sector gained from proactively participating in the FIT4OR programme, has put them in an excellent position to continue to win business in the burgeoning renewables sector."
Brimmond will be exhibiting at Offshore Europe from 5 – 8 September. You can find them on Stand 1R39.