Back to all news
From Buckie to the world: How an apprenticeship gave this oil worker's career a big boost
It is often said that successful careers are defined by a few pivotal moments. That is certainly the case for Stewart Findlay, Operations Director at engineering firm, Brimmond Group.
For Stewart, that moment was 11 September 2009. Then 25-years-old, and not long graduated from an apprenticeship in mechanical maintenance, he found himself 3,500-ft above sea level, atop South Africa's iconic landmark, Table Mountain, looking out across the most incredible panorama. In his words, "not bad for a lad born in Buckie".
Brought up in the small fishing village in the North East of Scotland, both of Stewart's grandfathers were lifelong fisherman, while his parents ran their own business; with his dad the owner and skipper of two boats. Following in their footsteps would have been the natural choice, but fate, and his dad to some extent, had other ideas.
Stewart explained: "At 11-years-old I was going to sea with my dad during the school holidays. In the summer initially, but then any holiday where I had the chance; if he was short of staff, for example. I loved it but, as I got older, the fishing industry had started to decline and my dad told me that the opportunities he'd had just didn't exist any longer.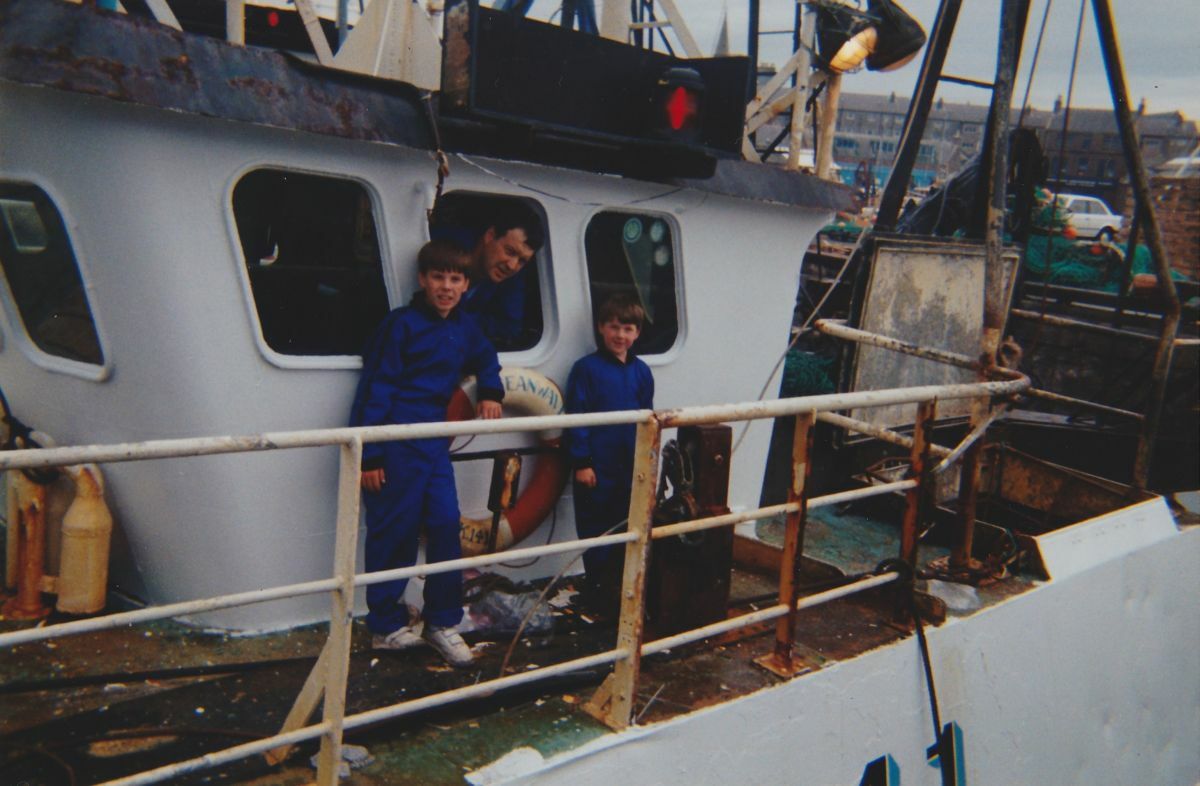 "I'm colour blind too, so being skipper wasn't an option because I couldn't distinguish between the different navigation lights."
That's why, when a friend of his dad's and a supplier of electronic equipment to the family business offered Stewart a week's work experience, he jumped at the chance. That, coupled with an aptitude for the technical subjects at school, shaped his decision to study Electronics and Electrical Engineering at the Robert Gordon University in Aberdeen.
Despite enjoying the university lifestyle, Stewart quickly realised that he hadn't found his calling and, aged 20, moved back to Buckie, taking a job with a local soft drink delivery company.
That same year, he watched with interest as those around him – many of them former fisherman who were used to a life working away from home – got jobs in the North Sea oil and gas industry. His curiosity piqued, he began applying for entry level roles, before being accepted into the apprentice scheme at Tullos Training.
He said: "Apprenticeships were quite different back then. Employers would go to the training centre and tell them what type of apprentice they needed, before being provided with a stack of CVs. After I passed my aptitude test, I interviewed with Rigrun Europe – now part of Brimmond Group – and on 4 July 2005, I started my training as a mechanical modern apprentice.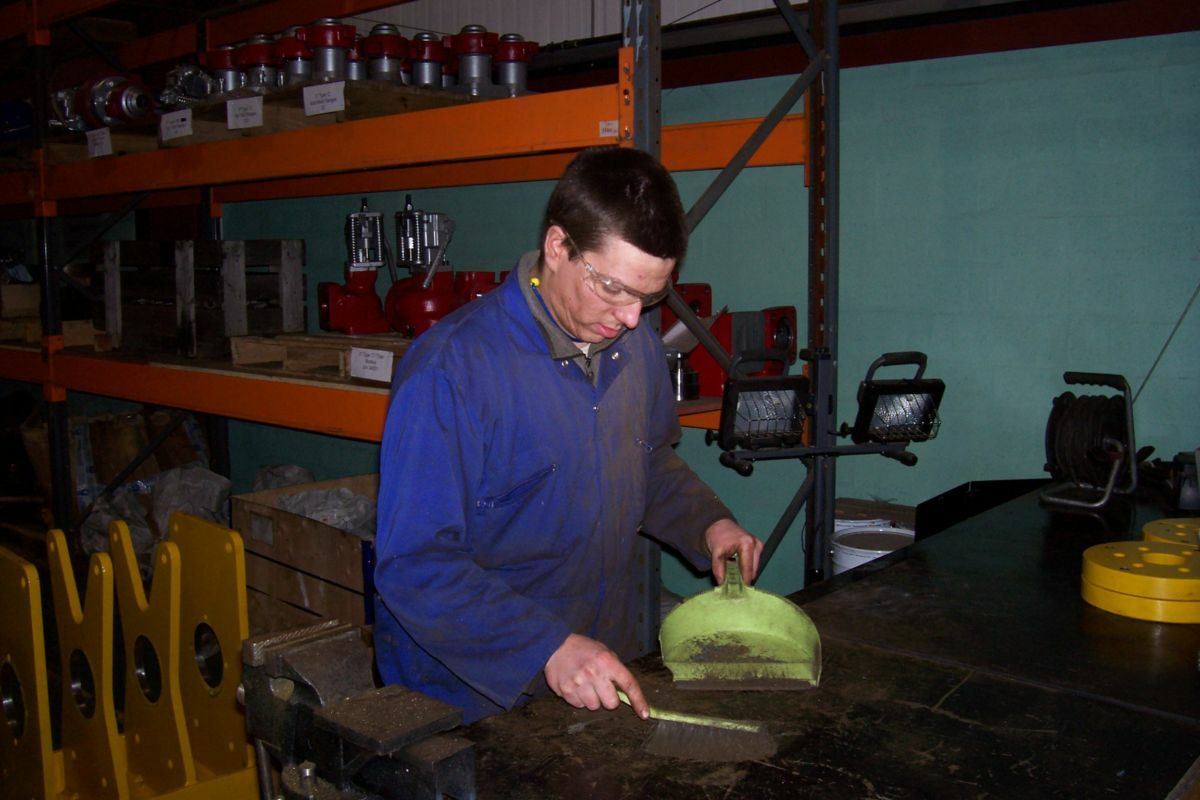 "I was the company's first-ever apprentice, so I don't think they knew what to expect, nor what to expect of me – other than memorising how many sugars someone took in their tea or coffee – but I was very well supported. I had a journeyman whose background was in car mechanics, so he was someone I could bounce ideas off. There wasn't as much structure around it as there is today but I really enjoyed it. "
As time passed, Stewart developed a keen interest in projects and, following Brimmond's acquisition of Rigrun in 2008, he was given the chance to go on his first trip offshore, to Ghana.
He recalls: "The first time I did my offshore survival training was during my apprenticeship. It was something none of my classmates had been given the opportunity to do. Because I was the only apprentice at the company at that time, it was never between me and someone else, which gave me a lot of opportunities more quickly than I think I would have had elsewhere.
"When the time came for the trip, you would have thought I was going on a jungle trek for a year with the amount of stuff I packed. I didn't know long I would be away and had no idea what to pack. It was a massive eye-opener; quite the experience for someone from a little fishing village in Scotland."
That trip marked the start of a whirlwind of international assignments – from Venezuela and Trinidad, to South Africa, Malta and Libya.
In 2012, Stewart got married to wife Rachel and the pair welcomed their two sons – Jamie (7) and Clark (4). With a growing family, he decided to take a step back from life offshore, and was appointed to the role of Operations Manager.
Three years ago, he was promoted to Operations Director and has now been with the business for 16 years and counting. Crediting his apprenticeship for the career he has built in that time, Stewart said: "Part of where I am now comes from my family background. My dad would go away to sea for days or weeks at a time so I had a 'work hard' ethos instilled in me from a young age.
"My apprenticeship has served me very well too. There was a lot of learning involved and I think anyone who's been hands-on like that can understand the challenges they're asking a workshop technician to solve. That and the variety of skills I got prepared me well for, hopefully, being able to lead people and help them do their jobs. I'm very passionate about seeing others progress and develop, in the same way I was able to."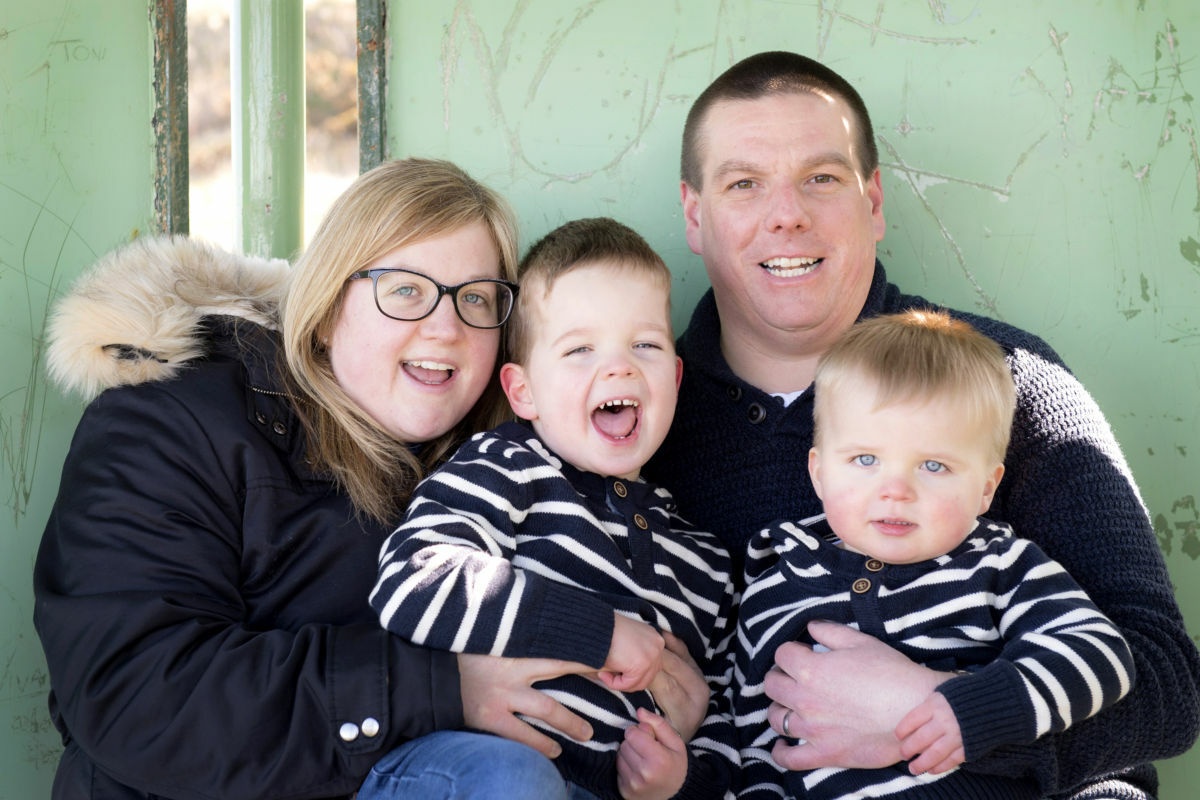 Stewart sees apprentices as being crucial in building back the economy as businesses recover from the impact of the Covid-19 pandemic. As well as having had two apprentices come through the ranks at the company in recent years, Brimmond Group is planning to add another two to the team this year.
Stewart said: "Apprenticeships will continue to be an important source of talent and there are still a lot of opportunities for the next generation in this industry. Renewables are undoubtedly important, but oil and gas will also be a part of energy mix for some time to come. Decommissioning too is on the rise, which will present different challenges and breed a lot of innovation.
"That is why we need fresh eyes coming in, bringing with them new ideas and perspectives. The apprentices of today have had different experiences, including a lot more emphasis on climate change than when I was at school. With the right tools to develop and reach their full potential, there is a real opportunity for them to grow and become the new experience that our industry needs."