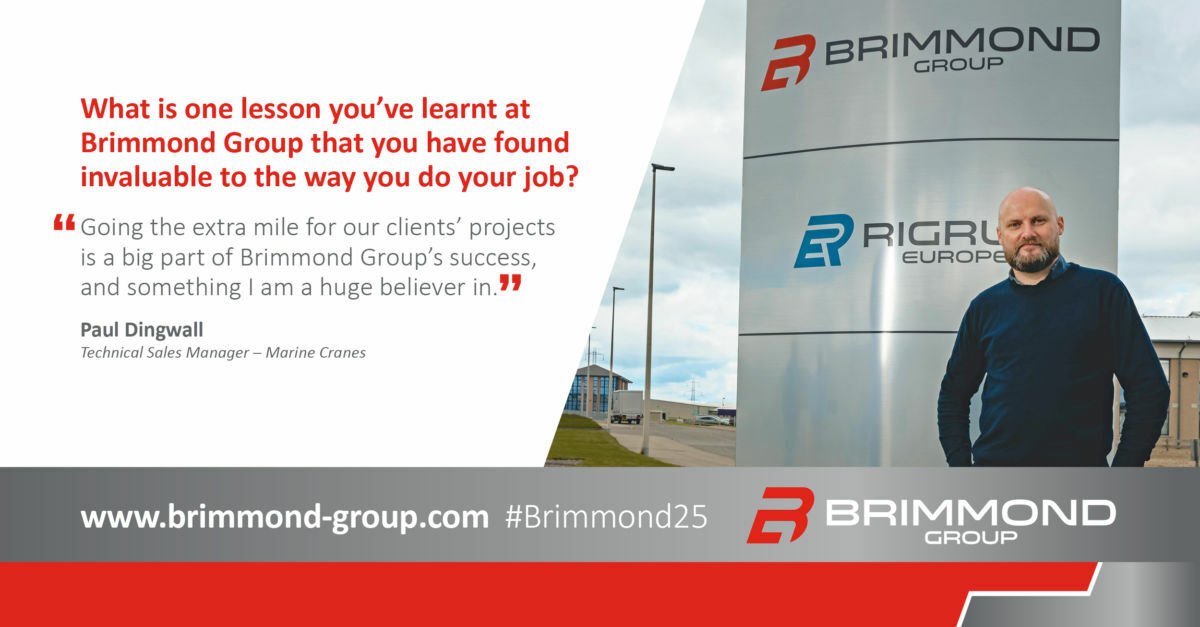 To mark our 25 years in business, we're profiling some of the great people that make up the Brimmond team.

Paul Dingwall, Technical Sales Manager – Marine Cranes, has been with Brimmond for eight years, during which he has managed and developed all aspects of the company's marine/offshore crane activities – from sales, rentals and refurbishments to onshore and offshore technicians.

Paul told us more about his role when we caught up with him…

What's the most interesting aspect of working for Brimmond?

The wide range of sectors we get involved in allows me to occasionally be in unique positions. For example, Brimmond was approached to supply modular marine cranes packages for each of the three towers of the new Queensferry crossing across the Firth of Forth. I was able to travel to the top of the North Tower to view progress, and at 202 metres high, it made for a very interesting and unique day!

What is one lesson you've learnt at Brimmond that you have found invaluable to the way you do your job?

Going the extra mile for our clients' projects is a big part of Brimmond's success, and something I am huge believer in. I know I have full backing and support when required to assist clients even with very last-minute requests. This together with a quality service and equipment reputation has really assisted me with both existing and brand-new clients.