Brimmond Ltd, the independent integrated engineering company, has announced a significant £11,000 donation to Aberdeen children's charity Charlie House for the latest financial year, following creative fundraising activities undertaken by its staff.

The Kintore-based provider of hydraulic, pneumatic, mechanical and electrical solutions has developed an innovative fundraising model to generate income for Charlie House. A dedicated Charlie House branded Hydraulic Power Unit (HPU) rental asset, in which a proportion of the revenue generated is donated to the charity, raised £5,000 last year.
This sum from the rental asset, combined with £5,000 raised from a 24-hour runathon by staff and family members in June, and £1,000 generated from a fish and chips bingo night – taking place in February 2020 before government restrictions applied - brings the 2020/2021 financial year donations from Brimmond to Charlie House to £11,000.
The Charlie House branded HPU has been deployed on two decommissioning projects since 2019, starting off supporting the Fairfield Energy Dunlin Alpha project, and most recently, the Shell Brent Charlie platform, located in the East Shetland Basin of the North Sea.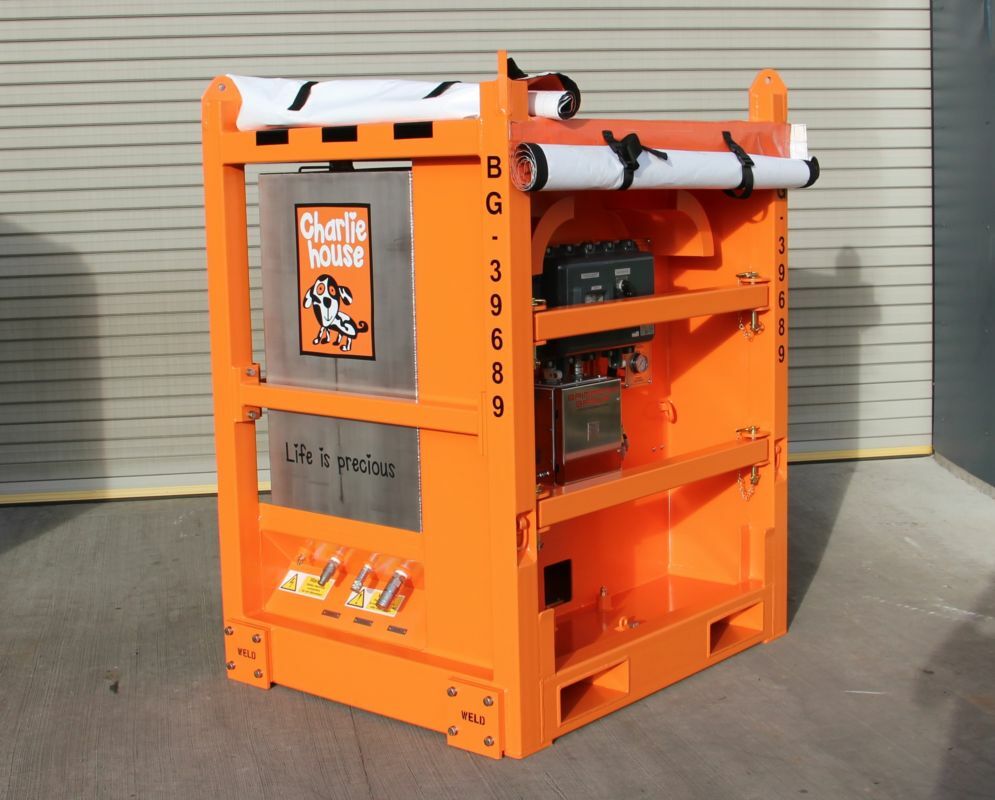 Steven Simpson, Business Development Manager at Brimmond said: "Charlie House provides invaluable support to so many in our local community, and, in what has undoubtedly been a challenging year for any charity, we are delighted to be able to help with the Big Build campaign.
"Our whole team, on and offshore, has really got behind this appeal and this donation is testament to that. We look forward to continuing to work closely with Charlie House in the coming months."
Launched in 2018, the Big Build Appeal is for the construction of Charlie House within the grounds of Woodend Hospital. The charity will offer much needed respite, space for families to make lasting memories together and, sadly end of life care, for local children in the North-East of Scotland.
Charlie House has experienced an 84% increase in requests for support since the COVID-19 pandemic began, with services continuing to be offered throughout – including virtual activities and support, providing access to its community nurse, liaising with medical teams and providing advocacy for families.
Susan Crighton, Director of Fundraising at Charlie House, said: "This generous five-figure donation from Brimmond is such a boost during what has been an extremely challenging 12 months. In lockdown we have seen our income down by 70% against previous years and the requests for our support up an incredible 84%.
"We are extremely grateful for the company's ongoing support and Brimmond Group is such a great example of one of our committed corporate partnerships. The team make the most of every opportunity whether that's utilising their own business model to donate a percentage of profits to Charlie House, to signing up to challenges and events such as the New York City Marathon.
"They have truly shown commitment to the cause and it has paid off for both the families we support, and we hope, the team at Brimmond. It has been a pleasure working with the team to fulfil their charitable endeavours and we look forward to that continued relationship."